Pune to Mumbai Cab Services
Allied Car Rental provides Pune to Mumbai Airport cabs & taxi services. We offer premium quality cabs from Pune to Mumbai that are dependable, clean, safe, and affordable. We always ensure that our customers receive the best taxi services that they need and deserve. Mumbai is called the financial & entertainment capital of India & is the top most populous city in India. Pune, also known as cultural capital of Maharashtra is an IT hub & the second largest city after Mumbai in terms of population. People do travel a lot between Pune and Mumbai on daily basis.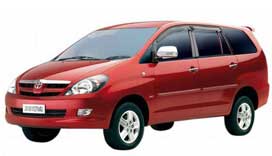 We provide all types of Cab services from Pune to Mumbai & vice versa as well. Our staff especially drivers are extensively trained & are hired after all types of verification i.e. License ,past records etc. Customer safety is our main motto. Also, we provide cabs & taxis for sightseeing within city. People travelling from various cities or abroad to Mumbai or Pune, can avail our airport pickup & drop services as well. We provide competitive prices as compared to others. Book a cab with us & enjoy your travel.
Check out the various pages of our website to learn more, or make your reservation online. We look forward to handling your transportation requests.
Fantastic Attractions in Mumbai to Visit
Borivali National Park (Sanjay Gandhi National Park)
Chhatrapati Shivaji Maharaj Vastu Sangrahalaya Museum
Chowpatty Beach
Elephanta island
Fashion Street
Gateway of India
Handing Gardens
Marine Drive
St Thomas' Cathedral
The Price of Wales Museum
Contact our 24/7 customer service department to make a reservation today. We will be glad to help.